Adult Year-Round Tennis Opportunities at Statesville Recreation and Parks Department
---
Unlock Your Tennis Potential!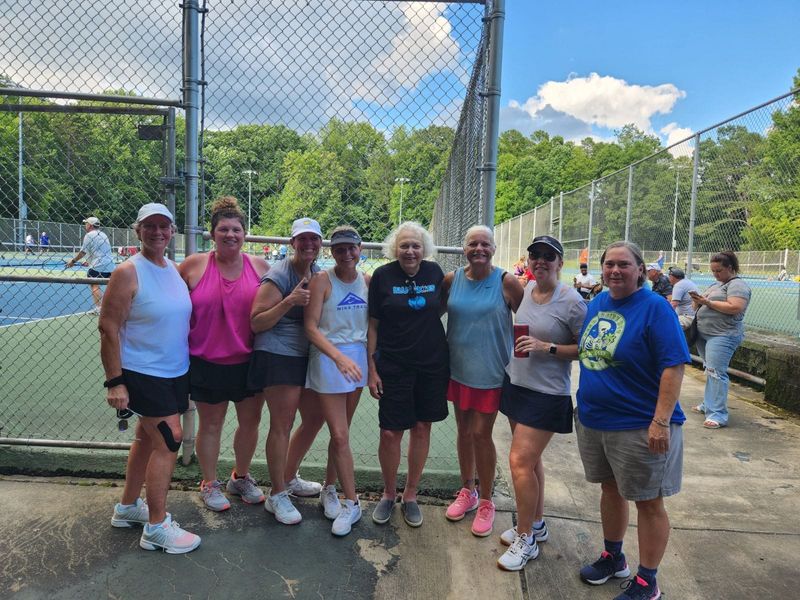 Are you ready to swing into action and embrace the world of tennis year-round? Look no further than the Statesville Recreation and Parks Department, where we offer an array of exciting tennis programs for all ages! Whether you're a beginner looking to learn the basics or an advanced player seeking to fine-tune your skills, our tennis programs have something to offer for everyone.
Group Lessons for All Ages: Elevate Your Game
Our monthly group tennis lessons are the perfect way to dive into the world of tennis or enhance your existing skills. With 8 lessons per month, you'll have ample opportunities to shape your abilities and become more fundamentally sound in movement and technique. Our experienced instructors will guide you through the learning process, ensuring you're ready to handle more advanced play as you progress.
As you gain confidence on the court, you'll begin to experiment with adding different dimensions to your game, including consistency, directional control, spin, and depth. With a focus on rallying, you'll learn how to keep the ball in play and take your tennis game to the next level.

Registration Made Easy: Join Us Today!
Registering for our tennis programs is a breeze! Simply sign up through the Recreation & Parks Department, and you'll be on your way to an exciting tennis journey.
Cost-Effective Tennis Lessons: Get Started Today
Whether you're a seasoned player or just starting out, our adult tennis clinics on Saturdays are designed to enhance your skills and ignite your passion for the game. With Coach Stacie's expert guidance, you'll refine your technique, boost your confidence, and connect with fellow tennis enthusiasts.
The best part? It's only $20 per clinic - a fantastic deal for a drop-in session with a skilled coach. Don't miss out on this opportunity to elevate your game and have a blast on the court. See you on Saturday!
Location: Court 1 Clay @ Caldwell Park 625 East Broad Street Statesville, NC
For more information about tennis instruction please contact Daniel Lewis @ 704-878-3429 or completing the form below.