Greensboro Symphony Orchestra: Holiday Pops
Presented by the City of Statesville & Opus Financial Advisors, Inc.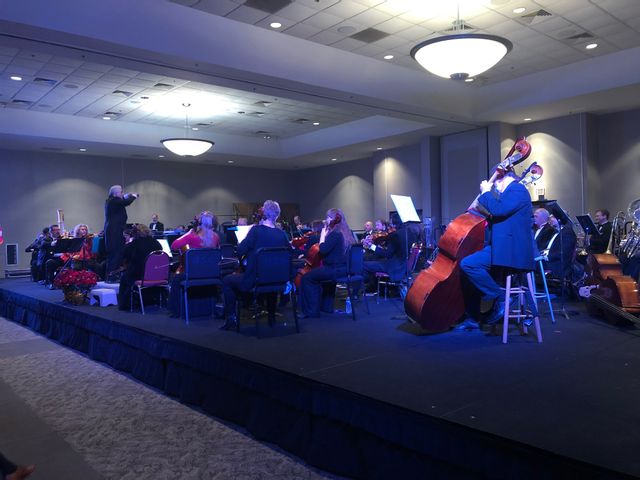 Description
The City of Statesville and Opus Financial Advisors, Inc. are thrilled to welcome back the Greensboro Symphony Orchestra to the Statesville Civic Center for an evening of beautiful holiday music!
Doors will open at 6:30p and the concert starts at 7:30p.
Tickets:
Tickets are $25 and can be purchased at the Statesville Civic Center beginning Monday, October 9, 2023.
Tickets can only be purchased at the Statesville Civic Center. There is not an online option for purchasing tickets.
Table Reservations:
If you want to enjoy the concert with a group of friends or family, you have the option to reserve a table by purchasing 8 tickets together. It's a fantastic way to ensure you have a comfortable and enjoyable evening surrounded by your loved ones.
Refreshments:
During the event, there will be a cash bar offering a selection of beer and wine to enhance your concert experience. Sip on your favorite beverage while you immerse yourself in the beautiful melodies of the orchestra.
---