Fall Youth Sports: Soccer at Statesville Recreation & Parks Department
---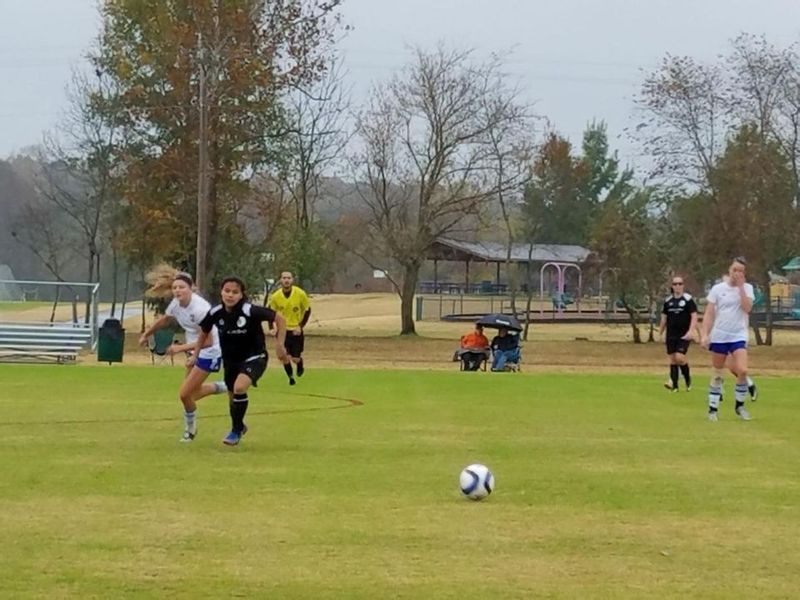 As the leaves start to change colors and the air becomes crisper, it can only mean one thing - fall youth sports are in full swing at the Statesville Recreation and Parks Department! With a lineup of exciting activities like soccer, softball and volleyball, your young athletes are in for a season filled with fun, learning, and unforgettable experiences. Join us as we dive into the thrilling world of fall sports, designed to instill valuable life skills, teamwork, and a love for the game.
Lil Kickers Soccer (Ages 3-4):
For our youngest budding soccer stars aged 3 to 4, the Lil Kickers program is the perfect introduction to the world of soccer. This volunteer-coached initiative focuses on instilling basic soccer skills and rules while ensuring a nurturing and supportive environment. Each team has a dedicated volunteer coach on the field during the games, guiding and encouraging the little athletes. It's the ideal way to get your kids moving, engaged, and excited about soccer!
League Information: Registration through Statesville Recreation & Parks Department
5 vs. 5, Field Size: 20 yards x 40 yards
Registration Ends August 28, 2023
Season begins in Early September
Youth Recreation Soccer (Ages 5-14):
Our Youth Recreation Soccer program is a dynamic and diverse league for kids between the ages of 5 and 14. With age-appropriate divisions ranging from U6 to U14, we cater to all skill levels and aim to make every child's experience professional, organized, and enjoyable. Our primary focus is on fostering a love for the sport while nurturing valuable life skills and sportsmanship.
Volunteer coaches receive comprehensive support from us, including access to drills, practice times, and coaching techniques to enrich their coaching abilities. Additionally, every game has a paid official to ensure fair play and provide a seamless sporting experience. Whether your child is just beginning their soccer journey or is an experienced player, our Youth Recreation Soccer leagues offer something special for everyone.
League Information:
Registration through your local elementary school.
NCYSA Sanctioned
U6 – 6 vs. 6, Field Size: 30 yards x 45 yards
U8 – 6 vs. 6, Field Size: 30 yards x 45 yards
U10 – 7 vs. 7, Field Size: 40 yards x 60 yards
U12 – 8 vs. 8, Field Size: 50 yards x 70 yards
U14 – 11 vs. 11, Field Size: 50 yards x 100 yards
Registration begins in mid-July with a deadline in late August.
Cost: $60 plus school-initiated fees for uniforms and equipment
Season begins in Early September